If you would love to have solar panels but don't own your home or can't afford the outlay, how about investing in Britain's first "shared" solar park that is promising cheaper, zero-carbon electricity, direct to your energy bills for the next 40 years?
With two successful community energy schemes already behind it, Ripple Energy is looking for investors for its third: the construction of a 42MW solar park in Derril Water in Devon, not far from the Cornish town of Bude.
Once up and running in the summer of 2024, the project, which is being built by one of the world's largest independent renewable energy companies, RES, will produce enough electricity to power 14,000 homes across Britain.
Ripple says this co-owned venture – which will have about 70,000 panels – will be the first solar park in the UK to share its green electricity among its thousands of owners.
Householders can invest as little as £25, although most people will probably want to put in a typical £3,000 to £3,600 – the amount required to buy enough generation capacity to cover up to 120% of their home's annual electricity consumption.
The company says this should result in average savings of at least £200 a year. Instead of paying the market rate for their electricity, they will in effect be paying the wholesale cost – the price the solar park would have got in the market. Of course, a lot depends on what happens to energy prices in the future.
Ripple says it has designed the scheme to be similar to a consumer investing in their own rooftop solar panels – except that the panels just happen to be somewhere else in the country.
An investment of £3,000 is significantly cheaper than buying your own rooftop solar panels. Home solar system installations start at about £7,000, rising to more than £12,000 if you add a decent battery. As well as those who can't afford that, the scheme may appeal to people who live in a property where the roof isn't suitable for solar panels.
Sarah Merrick, the founder and chief executive of Ripple Energy, says that by offering consumer ownership, Derril Water solar park "will become a completely different kind of solar park, one owned by the people it supplies low-cost green power to".
She adds: "We want Derril Water to become a blueprint for consumer-owned solar parks around the world. The aim is to create a wave of green energy ownership that enables people to make a real climate impact, as well as stabilising their energy bills. We hope as many as possible become part of this pioneering project."
The firm says the solar park will save 19,000 tonnes of CO2 emissions each year.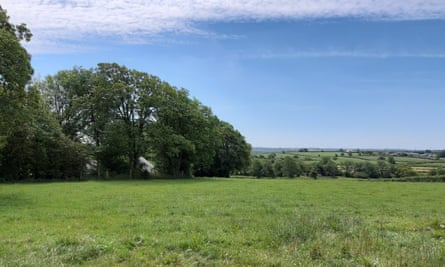 So how does it all work? Those putting their money in are actually buying shares in a cooperative society, one managed by Ripple. Between now and when the plant starts generating power, the household has to switch to one of the six approved energy suppliers, which include Octopus and E.ON.
Provided you have bought enough capacity to meet 100% of your home's electricity consumption, you should typically save about 20-25% off your electricity bills, it is claimed. This is automatically processed by your supplier, with the lower bills available for the next 40 years. Users are not getting a 100% electricity saving because the non-energy costs, such as the grid charges, taxes and supplier costs, still have to be paid.
A typical household investing £3,600 upfront is expected to save at least £8,000 in total (£200 or so a year x 40 years), the firm claims, while at the same time helping the planet, although the actual savings will depend on future electricity prices.
The savings rate is set each year. Further energy supply problems such as those following the Russia-Ukraine war would mean bigger savings. Equally, a collapse in prices would result in the opposite.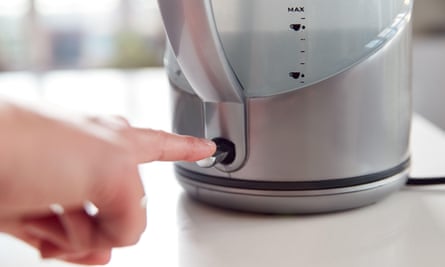 One of the advantages of this scheme is that if you move, you get to take the panels and savings with you. It is no problem if you rent, and you also don't have to find and hire contractors to have your own system installed.
However, it is important to be aware that, unlike traditional investments, money invested in this scheme is not protected by the Financial Services Compensation Scheme, the official body that steps in to protect UK customers when authorised financial services firms go under. However, investors can take some comfort in the fact that this is Ripple's third scheme, and its partner, RES, is a big player in the renewables field.
Ripple's first project was a single wind turbine in Wales where 900 people signed up for co-ownership. Its second project, in Scotland, has eight wind turbines and is fully funded and under construction. About 5,600 co-owners and 19 business members own that scheme and will get their bills reduced when it starts operating by the start of 2024, or earlier.
The latest project is Ripple's first solar park. The buy-in cost is higher than that of the windfarms but users will be benefiting from the energy discounts for 40 years rather than 25.
"When we launched our first windfarm, we were expecting it to take 13 or 14 years for users to get their investment back but since we launched, the prices have gone so high that it's actually looking like the costs could be paid back through savings in maybe four years instead," Merrick says.
Once invested, the money has to stay in the scheme, meaning no withdrawals. Ripple may be able to "resell" your capacity to another household whose consumption has risen.
For more details, go to Rippleenergy.com. The offer is expected to close on 16 May, or earlier if there is very high demand.